After a little over two weeks on the road, Geli and I have once again parked the RV in the Pacific Northwest. 
Our South for the Winter tour--to Central Arizona and back--was a huge success! We played 8 (official) gigs in two weeks--not counting several Arizona open mics and an impromtu gig at a back-road bar and grill in Cornville. Always good to have your instruments with you. Never know who may want you to play during their break.
Over the course of this tour we had so many amazing experiences, met so many supportive and electric people, and enjoyed no shortage of breathtaking scenery. 
We could write a book describing the entire two weeks (which felt like a month's-worth of living), but they say a picture is worth a thousand words; so here is a photo-journal of our trip. 
These were all taken by violinist, vocalist, and snapshot extraordinaire, Geli Wuerzner.
(Except, of course, the photo of her. And the one where we're stuck at Snoqualmie Pass).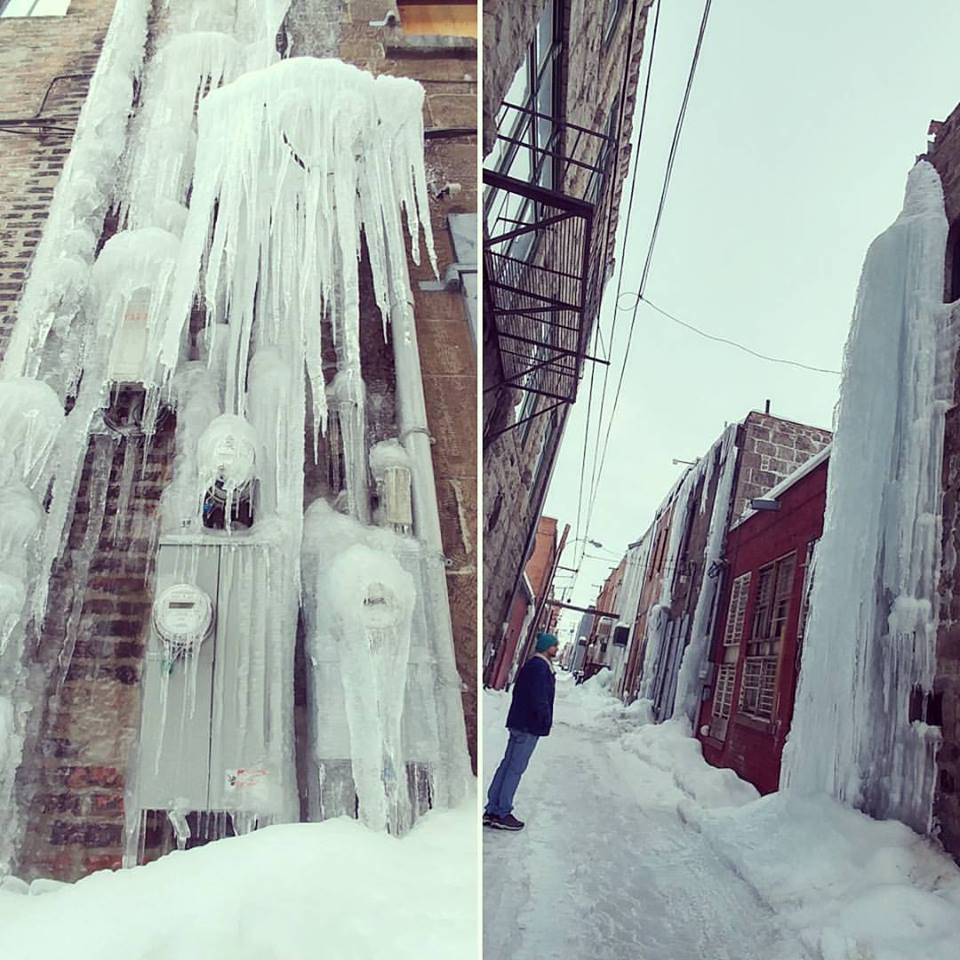 Our first night was spent in the RV, parked in a dollar-store lot in Baker City, Oregon. The low temperature was 9 degrees, which became apparent when we ran out of propane at 3 AM. Needless to say, we kept a full tank from there on out.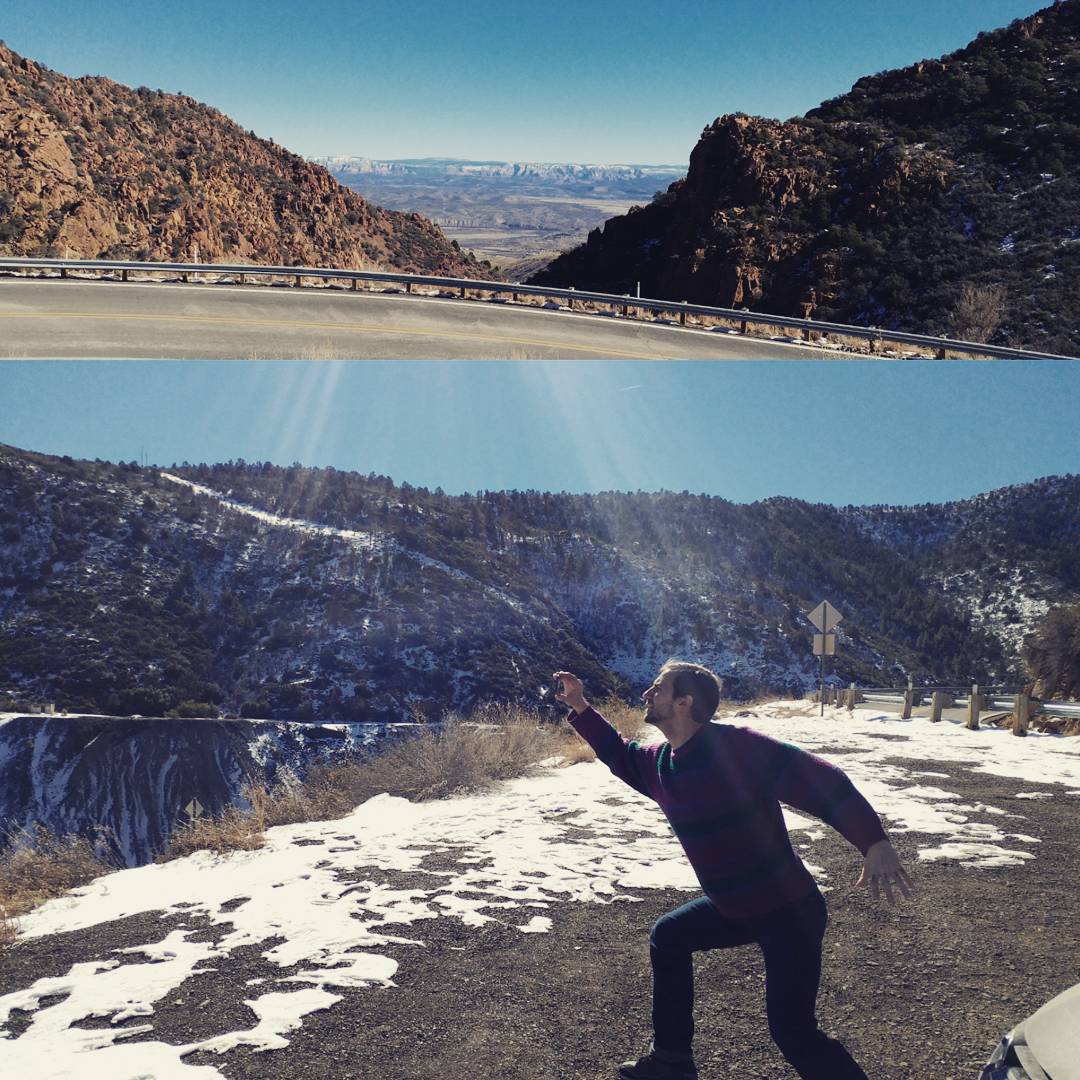 Snow on the ground crossing the pass to Prescott. Not the Arizona we expected!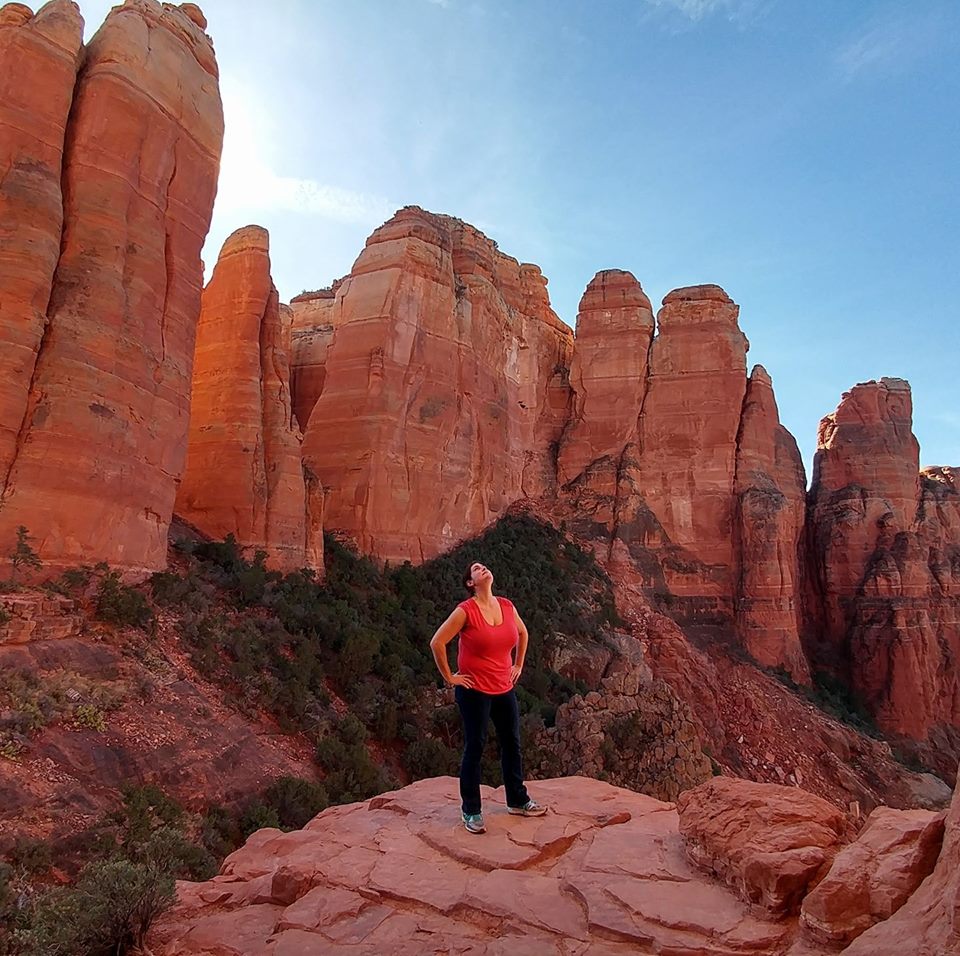 Geli in her natural habitat--Red Rock Heaven!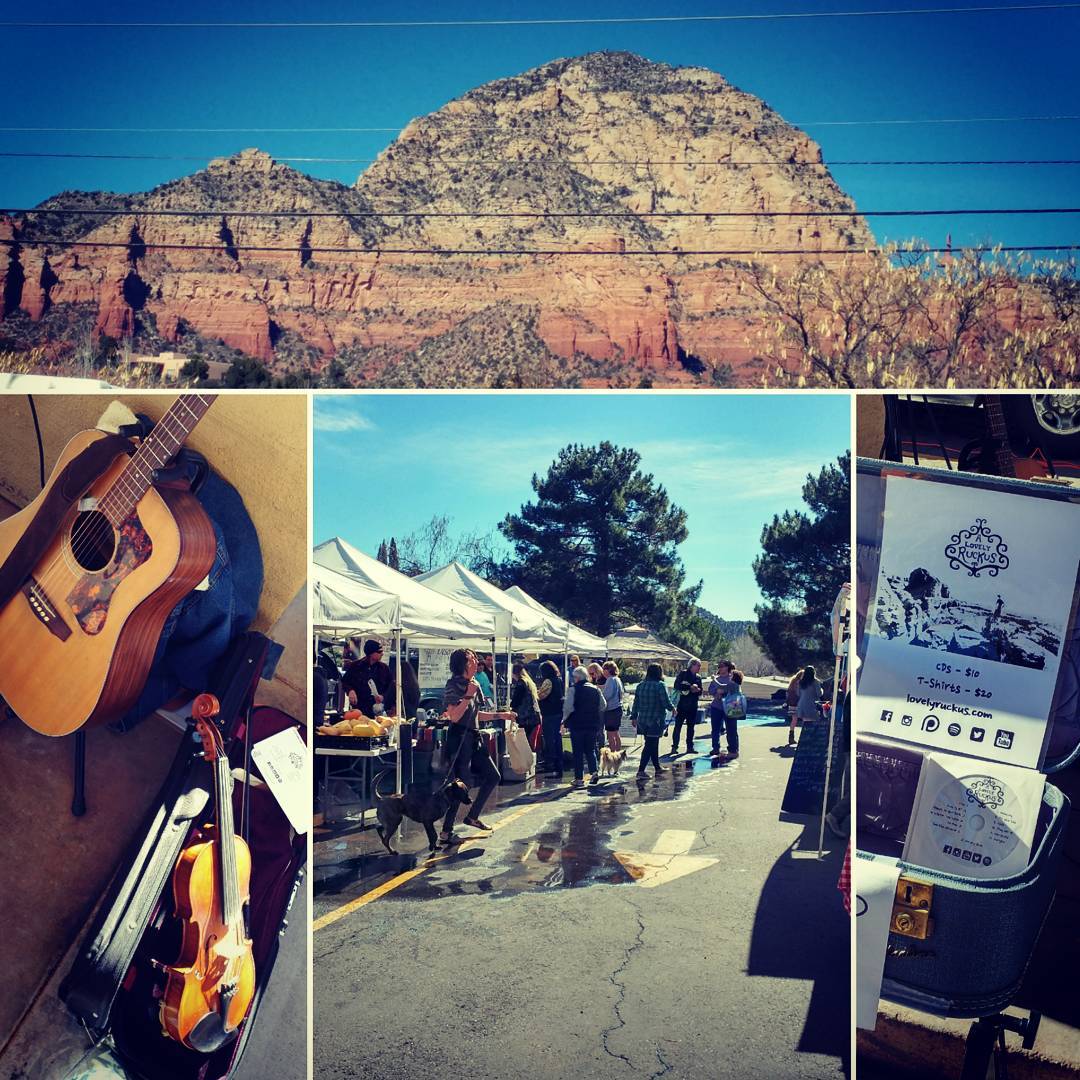 For two Sundays in a row, we were fortunate enough to play the Sedona farmer's market. Not a bad office! Tons of supportive people (many of whom showed off their dance moves), and a family of friendly vendors who showed their appreciation for our music by sending us home with bags of tasty local goodies. On our second Sunday there was also a strange little girl who would scurry around like a woodland creature with wrists limp like a T-Rex. She would crouch down in front of us, stare for uncomfortably long periods of time, and lick rocks while we played.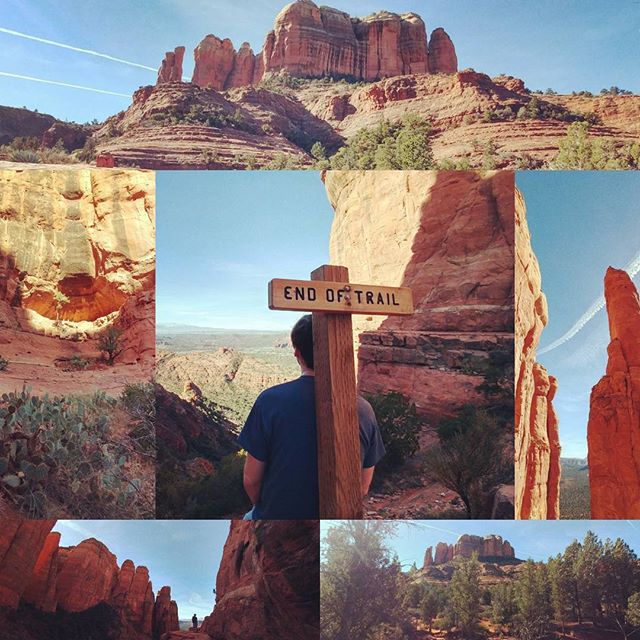 Cathedral Rock in Sedona--a beautiful beast.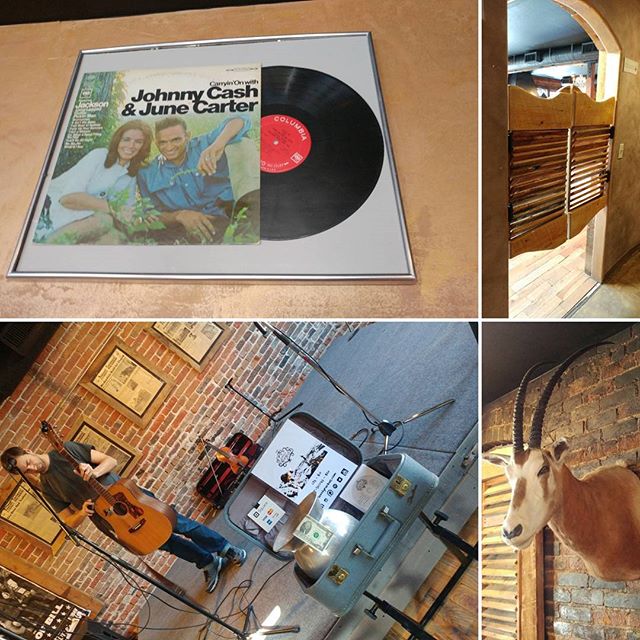 Far From Folsom, on Prescott's whiskey row, was home to one of our favorite crowds of the tour. The place also had some of the coolest decor (including the mystery creature mounted on the wall), and some amazing BBQ ribs! This is also where our night hanging out with Prescott's Nin Duo began. Check them out. A very cool male / female act--possibly playing on your next cruise.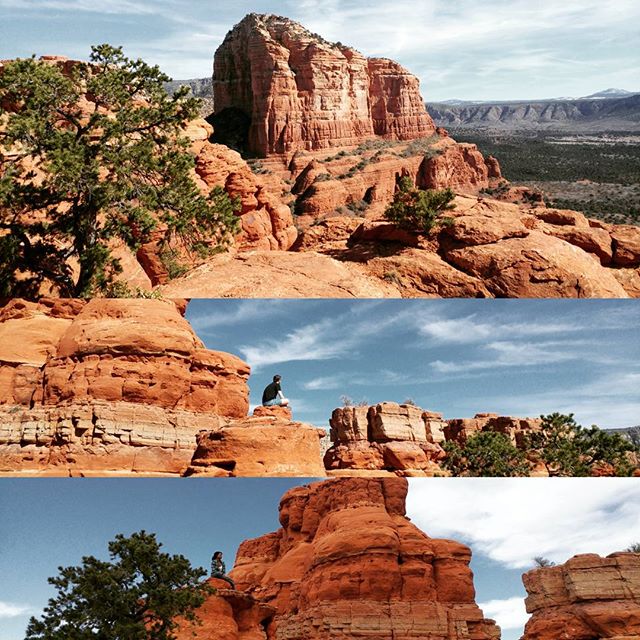 One of the greatest challenges of the tour was climbing Bell Rock in Sedona (600 feet of Sandstone) with our instruments. The trail is treacherous at times, requiring patience and laser-focus, but Geli and I--along with a new friend from Detroit, Kelly--successfully ascended, bringing an envelope of New Year's resolutions to the top from our NYE gig in Snoqualmie. Now they must come true!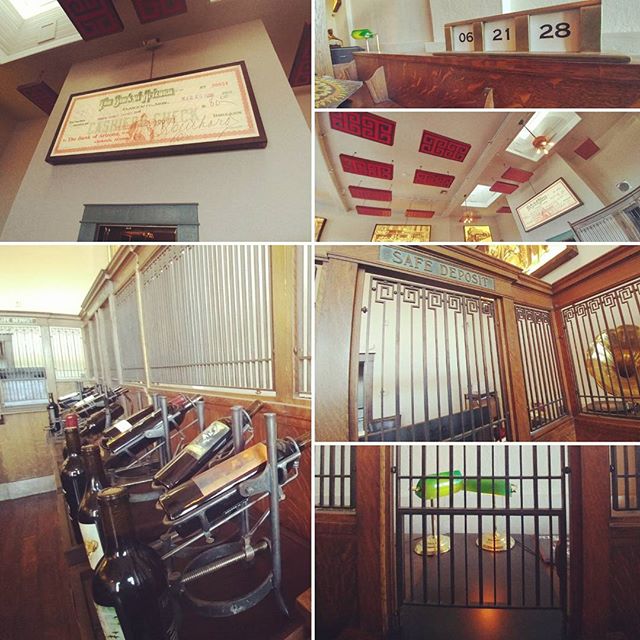 Four Eight Wineworks, one of our last gigs in Arizona, is an old bank converted into a tasting room.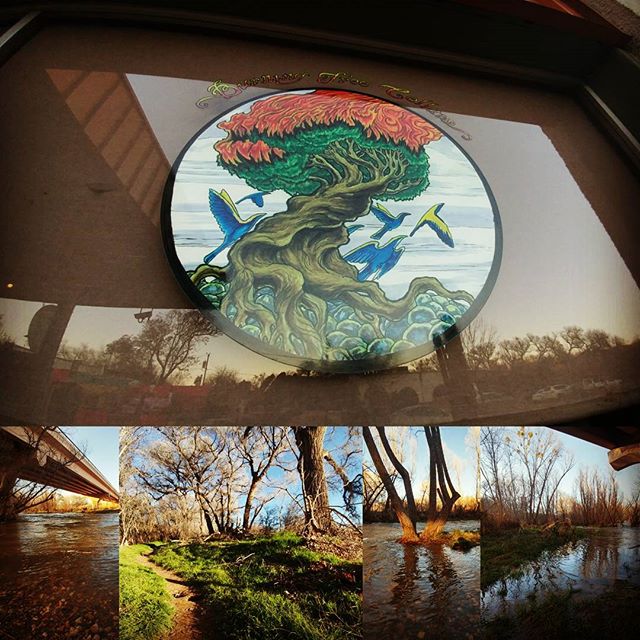 Burning Tree Cellars in Cottonwood, where Geli was able to enjoy a beautiful walk along the river before a very fun gig. After the show we checked out a few local acts in downtown Cottonwood. Both were phenomenal--a gypsy jazz quartet, and a rock band who did a spot-on cover of Pink Floyd's "Brick in the Wall".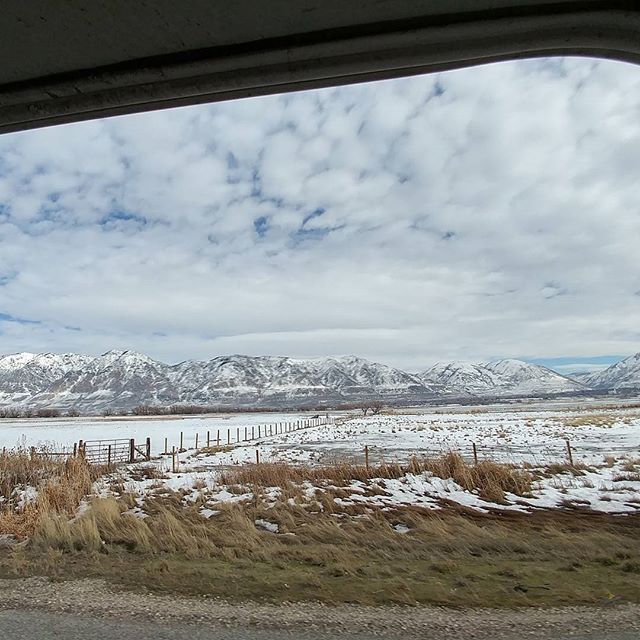 After a much-needed couple days off in Salt Lake City, Geli and I began our journey home.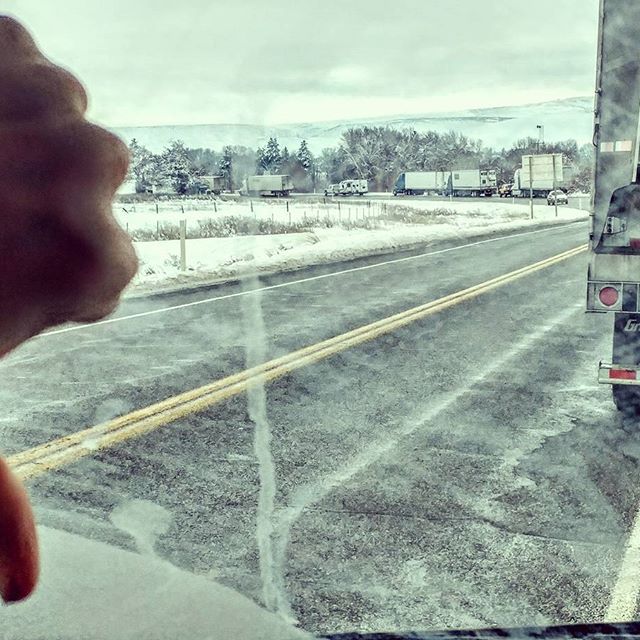 Then, after having traversed a million and one mountain passes without incident, Snoqualmie decided to close just before our return to Seattle. It was shut down for about 24 hours while road crews cleared snow and debris from the freeway. Geli and I took this opportunity to drink wine and play music in the RV while parked near a Safeway in downtown Ellensburg. 
Rather than ending the tour journal with a picture of us stuck in the snow, here's a photo of me taking a much-needed nap of a sandstone ledge near Sedona. 
Hope you've enjoyed reading this!
I'm so happy we live in a time where technology allows us to share the journey with you. 
Since being back in the Northwest, Geli and I have already been missing the sunshine, but we have only a few weeks before we head to Austin to play during the South By Southwest music festival. Until then, we've got several gigs in the Seattle area and an album to finish. 
We'll keep you posted on everything as we roll forward. 
Thanks for reading.
Ruckus on!!