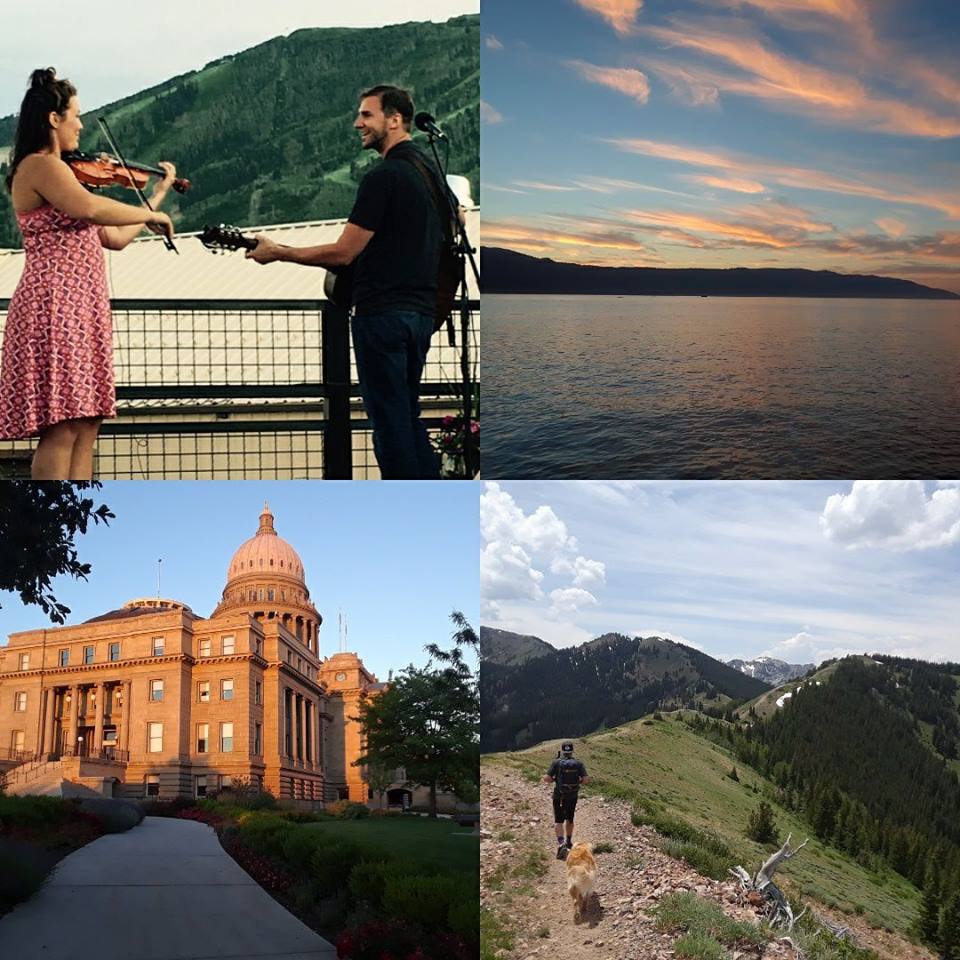 I'm pleased to report that the trip to Salt Lake City with fiddler Amanda Fitch was a great success.
We played several amazing gigs, camped for a few days in Idaho's Sawtooth Mountains and braved 105 degree heat in a '98 USPS van with no A/C. Needless to say, this van is being swapped out for one with air-cooling capabilities. Driving half-naked with the windows down (earplugs to kill road noise) did little to drop our body temperatures. Luckily we only had a few drives where the heat was so oppressive. The rest were done during morning or early afternoon before the sun could reach its sinister potential. 
Here are some highlights from the journey:
Wandering through Boise's vibrant Freek Alley--an eclectic collection of local graffiti. We could've spent a whole day taking in the art. 
Camping by Skein Lake in the hills above Lake Cascade in Central Idaho. With the exception of a man and his dog, we were the only two beings on this lake. Gorgeous and serene. The next day we took in America's birthday fireworks, shot from a marina on Lake Cascade. 
On July 5th the van had a cylinder misfire en route to our gig in Twin Falls. Luckily we found an honest and competent mechanic (Steve Summers in Garden City, Idaho) who fixed the problem quickly, leaving us with time--and money--to spare.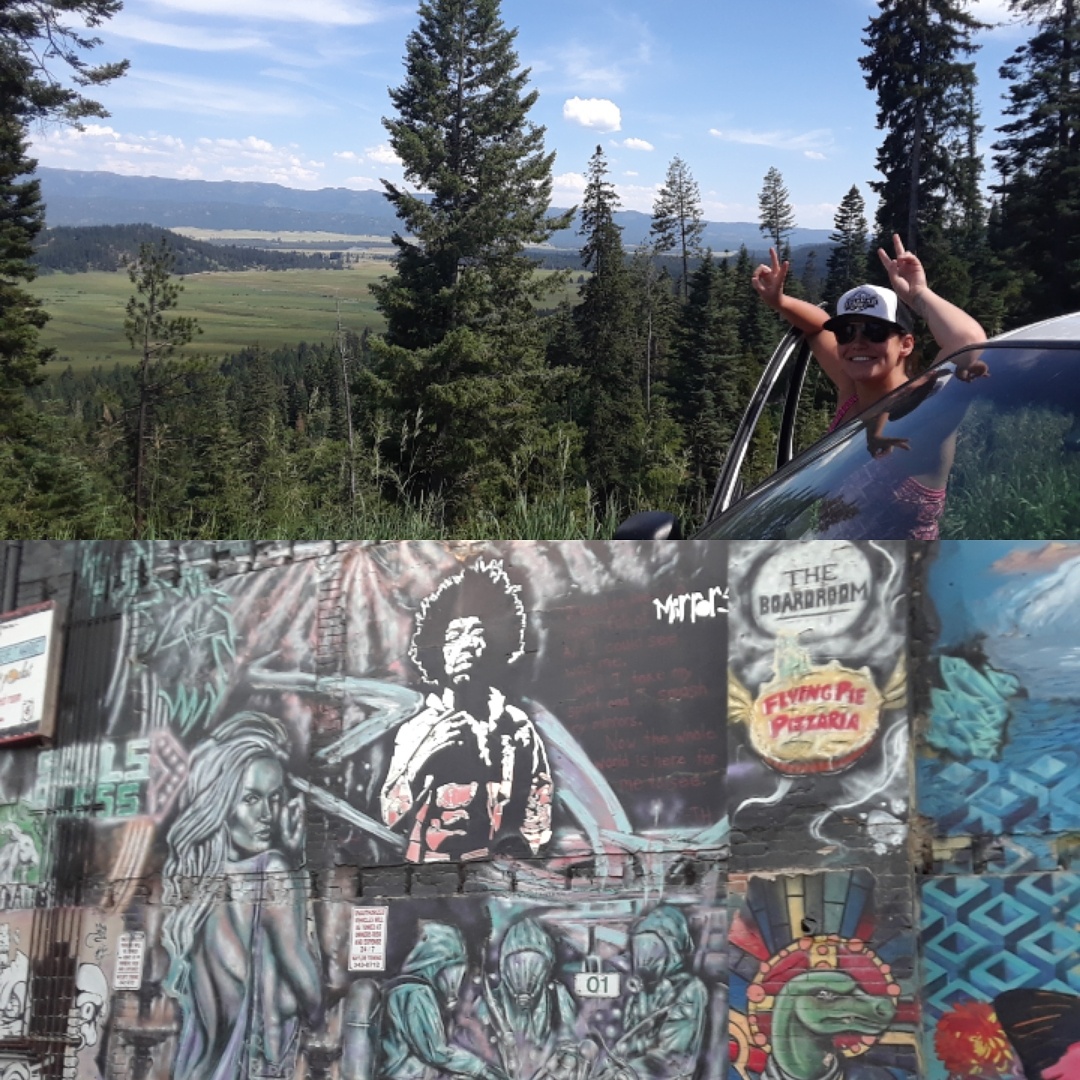 Utah offered several engaging and rewarding gigs; my favorite of which being the Self Care Sanctuary in Murray where we were encouraged to blend poetry and the reading of a chapter of my novel into our set. Toward the end of the performance, viola master Rebecca Suelzle took the stage and added her magic to a few songs. (She has yet to confirm, but may be joining me when I return to the Self Care Sanctuary on September 8th).
The next night--after a day of wake-boarding and swimming at Jordanelle State Park--we played the rooftop deck at the Boneyard in Park City, complete with 360 views of the Wasatch Mountains, a gorgeous office for the evening. Amanda flew home the next morning for a gig with her band Bootleg Sunshine, and I hiked to Jupiter Peak (elevation 10,000 feet) with a few friends and their pup. There, we watched some para-gliders sail into the sun before descending so I could play the tour's final gig at a Park City winery. 
On Monday I did some booking work at a cafe and enjoyed some improvised jazz with a friend in downtown SLC before beginning the 14-hour trek home, which happened to coincide with my 30th birthday. Spending that day on the road was a perfect opportunity to reflect on my many blessings and contemplate the next decade. 
I'm now back in Seattle until August 18th. On that date I'll begin a five week tour to Austin, Texas, which will be home for the fall. 
As far as the recording of the album is concerned, the process is on hold until the proper players can be found to put the finishing touches on the tunes. At this point, it's looking like I may be meeting them somewhere down South and finishing the work there. I'll keep everyone updated as new developments emerge. 
Until then, hope to see you out at a gig. Ruckus on!
-Alex